EVENT CONSULTATION, PROGRAM DEVELOPMENT, AND LECTURE WRITING
History helps people better understand the world around them, and should be accessible and engaging to everyone. From this conviction, Larissa has partnered with NYC venues and institutions to create presentations of historical topics that attract, entertain, and educate audiences for nearly a decade. With a focus on meaningful, clear communication and well-designed visuals, she hopes to inspire audiences who may never have thought of themselves as history enthusiasts to learn more about the past and how it shapes the present.
Below is a selected list of lecture topics that Larissa has previously prepared and delivered. All talks given through The Society for the Advancement of Social Studies unless otherwise noted.
Cultural History Lectures
The History of American Pop Music (with live musical accompaniment)
Beatlemania & The British Invasion
Meme Culture, Presentation Party Night for Internet Week
The History of Souvenirs, Brooklyn Museum
Art History Lectures
Illustrations of the Inebriated: The History of Painting the Drunk, Brooklyn Museum
The Art of the Olympics, Brooklyn Museum
US History Lectures
The Dust Bowl
The American Civil War
Secret Societies and the Skull & Bones
Lifestyles of the Colonial Rich & Famous, Brooklyn Museum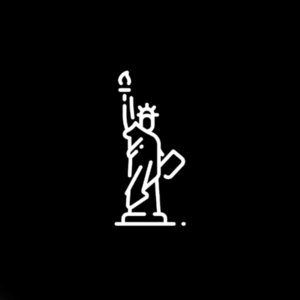 New York City History Lectures
Brooklyn Icons, Brooklyn Historical Society
American Prohibition: The Drinking Game
Advertising in New York, Before the Mad Men
General History Lectures
The Black Plague
The Russian Revolution
Serial Killers of the World, Presentation Party Night